JASON SPINDLER was CEO of investment company I Dev. which is or was funded by Bill Gates and Clinton. Worked for Solomon Brothers as an analyst around time of and during 9/11. He was a 9/11 Survivor of Bldg 7, But ended up being killed in terror attack in Kenya and on his 41st birthday.
There is some mention of a Base of Pyramid (BoP)
From Hebron to Harvard and NYU fellowships he seems to have been a well groomed leader for some purpose.
Here is interesting post from his twitter account. Seems odd and could be link to why he was targeted.
Here are some reports about it being his 41st birthday.
Interesting note, he was apparently at a lunch meeting with at least two other international business types from Adam Smith International in UK.
Here is where it gets weird and seems to be a possible tie to Deep State operatives. Apparently, like Comey, Obama also gives coded messages via his twitter account.
On January 6, BARACK OBAMA gave a speech in HAWAII at a foundation event. In the speech, there are two things that stick out- a "joke" about his BIRTH, and a call for NEW BLOOD.
Both were made centerpieces in almost ALL reports and coverage of the event.
And then nine days later, a "terror attack" at a nice hotel in KENYA by "Islamic militants" kills many, including one Jason Singler (important guy either way) and two other international business/finance people from UK. Excerpts from articles once story first reported.
Notice the Red Cross hotline, and appeal to not share information? That was CNN. The vast majority of material I've seen since following this made specific note of needing BLOOD- despite most not knowing a casualty number.
Normally, these things together would seem normal, but let's recount what we have here: Obama, Hawaii speech (cabal comms?), joke (Kenya) New Blood, terror attack, elite International business/financiers killed, Red Cross, more new blood, islamic militants,, and shhhh! And lest we forget Clinton money involved.
So now, we can put all together and see the attack from beginning. 1. Cars in lot set ablaze/explode 2. Explosion in lobby right after 3. Gunfire heard by escaping witnesses 4. Scene announced as secure, 14-15 bodies 5. Additional gunfire heard during sweep.
It happened at a shift change to maximize effectiveness and confusion. They set fires and blew up the lobby- then went to the primary target- the cafe table- where 3 elite business people happened to be sitting. Targeted hit, military strategy and execution.
Photos of the lobby area where an explosion occurred show much broken glass, but nothing as far as fire, smoke, or structure damage… makes me think flash bang- more support for the strategic assault theory.
Here some places announce that he is jewish, which is not mentioned in majority of stories.
Join us and help build an army to free our nation once again. Our most threatening enemies are enemies within. We cannot allow DemonRats to win another election anywhere.
HERE IS THE STORY ON MOST MEDIA OUTLETS.  SEE WHAT THEY DO NOT TELL YOU. 
Nairobi, Kenya — An American businessman has been identified as one of at least 21 people killed in the terror attack on an upmarket hotel complex in Nairobi, plus the five militants killed, according to police. Two people accused of facilitating the attack have been arrested. Some 28 other people were hurt and hospitalized.
Of the civilian victims, 16 were Kenyan, one was British, one was American and three were of African descent, but their nationalities were not yet identified, police said.
Jason Spindler, the director of a business development firm who was based in the Kenyan capital, was killed in Tuesday's attack according to officials in Kenya. His family and friends have also spoken about his death.
Spindler's friend Chris Schroeder remembered him in a Facebook post as "one of those rare men who was loved by pretty much anyone he touched in Kenya and around the world." Schroeder said Spindler, "chose a life of hope and inclusion. I am grateful to have known and learned from him."
The slain American's family said in posts on social media that he was a survivor of the Sept. 11, 2001, terror attackon the World Trade Center in New York City, where he was living and working at the time.
The U.S. State Department has confirmed that an American citizen was among those killed, but had still not formally released the victim's identity as of Wednesday. CBS News saw at least one U.S. Embassy official at the morgue in Nairobi on Wednesday.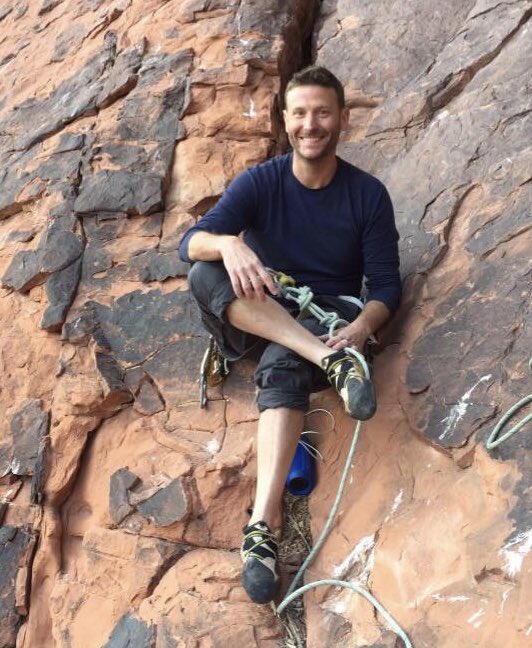 Kenya's president said Wednesday that security forces had killed the Islamic extremist gunmen whose assault on the luxury hotel and shopping complex took "innocent lives."
"Go back to work without fear"
"All the terrorists have been eliminated," President Uhuru Kenyatta said in announcing an end to the operation to secure the complex in Nairobi.
In a televised address, Kenyatta didn't say how many attackers were involved. He said more than 700 people were evacuated during the security operation and he urged Kenyans to "go back to work without fear," saying the East African country is safe for citizens and visitors.
Hours before Kenyatta spoke, sporadic gunfire could be heard from the scene after scores of people were rescued at daybreak during what police called a mopping-up exercise.
Al-Shabab — the Somalia-based extremist group that is allied to al Qaeda — claimed responsibility for the carnage at the DusitD2 hotel complex, which includes bars, restaurants, offices and banks and is in Nairobi's well-to-do Westlands neighborhood, frequented by foreigners. Al-Shabab carried out the 2013 attack at the nearby Westgate Mall in Nairobi that killed 67 people.
Authorities sent special forces into the hotel to flush out the gunmen. Early Wednesday, Kenya's Interior Ministry said in a tweet that all buildings had been secured and there was no further threat. At dawn, another explosion and gunfire were heard.
Inside the hotel terror attack
"To God be the Glory. We have been rescued. Over 50 people in my group. No injuries," tweeted a Kenyan businesswoman, Aggie Asiimwe Konde.
Describing the ordeal, Lucy Wanjiru said she had been trying to flee when she saw a woman on the ground floor get shot. Wanjiru ended up in a washroom with several other scared people. Her friend Cynthia Kibe stayed in contact with her by phone overnight.
"I think I panicked when she told me that the gunshots are next to her," Kibe said. "I had to keep telling her 'Just wait, help is on the way, they are almost there, they are almost there.' And then at one point she was like, 'Please tell me I am getting out of here alive' and then it was just like my breaking point."
Kenya's Citizen TV aired security-camera footage that showed at least four heavily armed men in dark-colored, paramilitary-style gear.
The coordinated assault began with an explosion that targeted three vehicles outside a bank, and a suicide bombing in the hotel lobby that severely wounded a number of guests, said Kenya's national police chief, Joseph Boinnet.
Kenyan hospitals appealed for blood donations even as the number of wounded remained unclear.
Associated Press video from inside the hotel showed Kenyan security officers searching the building and scared workers emerging from hiding while gunfire could still be heard. Some climbed out a window by ladder. One man got up from the floor where he appeared to be trying to hide under a piece of wood paneling, then showed his ID.
A man who gave the AP only his first name, Davis, described how he had escaped with colleagues by fleeing down a fire escape.
"It's a traumatic experience. It shakes you," he said. Still, Davis said he was impressed by the "inner strength" and compassion of people who helped each other in the midst of danger.
His own thoughts, he said, were: "Get people out and get out yourself. That's it."
U.S. airstrikes not stopping al-Shabab
Like the attack at the Westgate Mall, this one appeared aimed at wealthy Kenyans and foreigners. It came a day after a magistrate ruled that three men must stand trial in connection with the Westgate Mall siege.
Al-Shabab has vowed retribution against Kenya for sending troops to Somalia to fight it since 2011. Tuesday's violence came three years to the day after al-Shabab extremists attacked a Kenyan military base in Somalia, killing scores of people.
The group has killed hundreds of people in Kenya. In the deadliest attack, al-Shabab claimed responsibility for an assault on Kenya's Garissa University in 2015 that killed 147 people, mostly students.
The latest carnage demonstrated al-Shabab's continued ability to carry out spectacular acts of bloodshed despite a dramatic increase in U.S. airstrikes against it under President Trump.
Apparently they feel the need to say airstrikes are not working. So, they kill one of their own they no longer trust and trash Trump in the process.